If you're a parent, driving skills are a necessity to be able to drive your kids around especially if they need a ride to school or to the mall. When your kids reach a certain age,  you have to start thinking about letting them drive. If your teenager has not insisted on getting a driver's license yet, you need to start encouraging them to start preparing at the earliest time. Having an extra person who can drive the family to places can be a big help. Tap your teenager to start doing some small errands the moment he starts driving.
Teenagers get excited and one of the most common things they look forward to is driving. If your teenager is not enthusiastic yet, you can probably start briefing him on the steps to get a driver's license. Encourage your child about the freedom of being able to drive and go places anytime he wants. Start planning on a mini road trip for the whole family with him as a designated driver once he's able to drive unsupervised.
As a parent, it is exciting to know your child is about to go through this big milestone in life. What you can do is to make sure that he gets all the proper training in the onset and of course, a lot of practice. But first, you need to be able to help him pass the DMV exam and the practical test before he can get his license.
All of these is overwhelming, especially if your own experience in getting a license has happened so many years ago. If you are unsure of where to start, what you can do first is to gather driving resources available out there. The internet is your best friend here as you can find everything you need online. The internet has so many resources but if you want to know what the quality ones are out there, here are some recommendations. Keep in mind that these are just five of the many driving resources online and there are plenty more.
Free Online Driver's Ed Course (APDriving)
If your teenager is between the ages of 15 years and 6 months to 17 years and 6 months, California will require your child to complete a DMV-approved driver's education course. This is a requirement for your teenager to get a provisional instruction permit. There are establishments that offer the education course in a classroom setting, similar to how it is in school but there are also companies like APDriving School that offers the whole driver's ed course online. Your kid can finish this course in the comfort of your home where you can also supervise his lessons and progress.
AP Driving prides themselves as the home of the free driver's education course as others would offer this for you at a cost. When your child takes this online course, he can learn at his own pace without any interference to his schedule. Teenagers are quite busy with school and extracurriculars so this is a great setup. Your child can access the course anytime anywhere even on his mobile phone.
AP Driving offers only the most updated and DMV approved course so you need not worry if they have the recent rules and regulations. Lessons are not only in the written form but also with videos and diagrams, making it more entertaining and interesting. The best thing is AP Driving guarantees a 100% passing rate for your kid when he reviews the lessons well.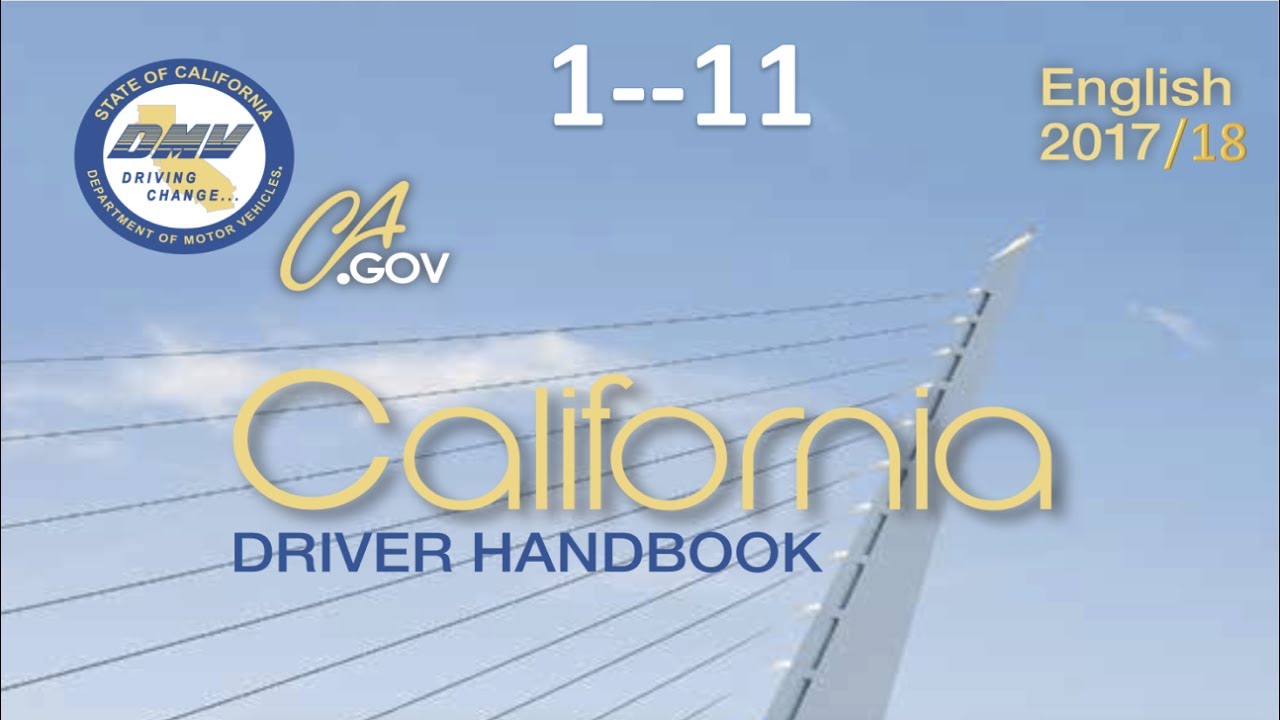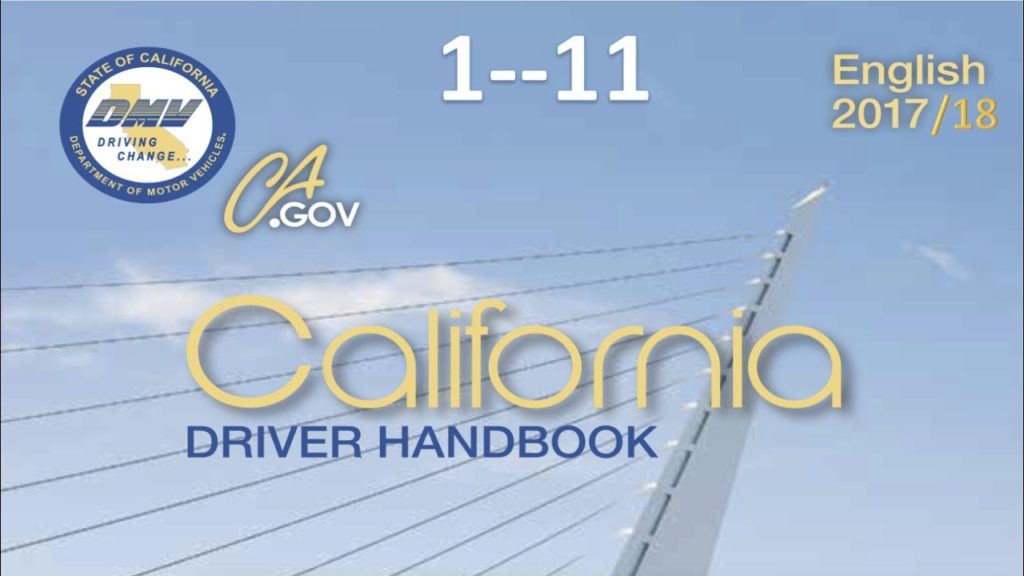 DMV Handbook
It is impossible for one to get a driver's license in California without picking up the DMV handbook. The California Driver Handbook is going to be your teen's friend and companion as he starts the journey towards getting his license. This DMV handbook contains over 100 pages of all topics and information needed to operate a vehicle. It contains the basics as well as extensive information on rules of the road, traffic laws, and details that can help one stay safe out there on the road. Some of the other topics also cover parking rules and regulations, sharing the road, and special driving situations such as slippery roads and fog. It is available in a lot of languages such as Spanish, Chinese, Russian and many more.
Your teenager can start off by grabbing a copy of the DMV handbook. There are many ways to conveniently get a copy today. One is you can call the California DMV office during office hours and arrange for them to send you a hard copy to your address. If you think this would take quite some time, you can visit the DMV office directly and get your kid a copy so that he can start reviewing the manual as soon as it's handed to him.
There is nothing unavailable online and the California driver handbook is not an exception. You can google the latest and most updated copy of the handbook, just ensure that you get the 2019 version. There are also apps available in both Android and iOS which allows you to read the pages in mobile phone format. Moreover, the apps also provide sample tests and interactive videos to help to review less boring for beginners.
DMV Website
The DMV website is one of the best places to check in order to get all the information you need to start driving. The website contains a guide on how you can apply for a driver's license. You can read about the driver's license classification that you apply to, the age requirements for California, identification requirements and additional requirements needed if, for example, you are under the age of 18 and so on. You can also read about the duration of the license here, as well as the fee. Once your teen gets his license, the DMV website is also a good source of information about license renewal and replacement if ever it gets lost or stolen.
The DMV website also has a lot of articles that promote healthy and safe driving that can be a great guide to your teen. There are tips especially written for teen drivers such as the need to wear seatbelts all the time, getting a sound sleep before driving, driving sober and of course, not using mobile phones. They also have in-depth writeups on the difference between aggressive and defensive driving. California DMV is hoping that new drivers are to develop into defensive drivers so that roads would stay safe and accident-free.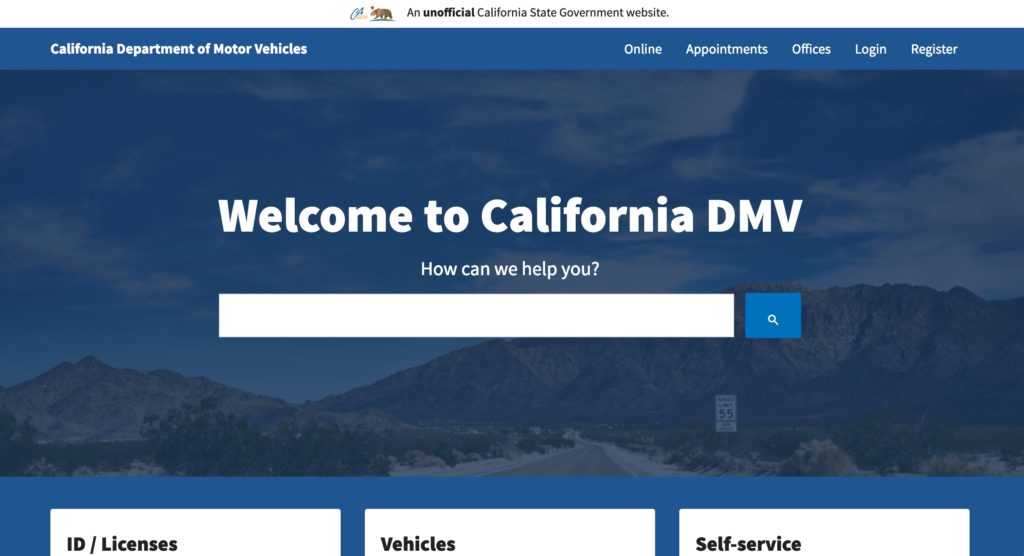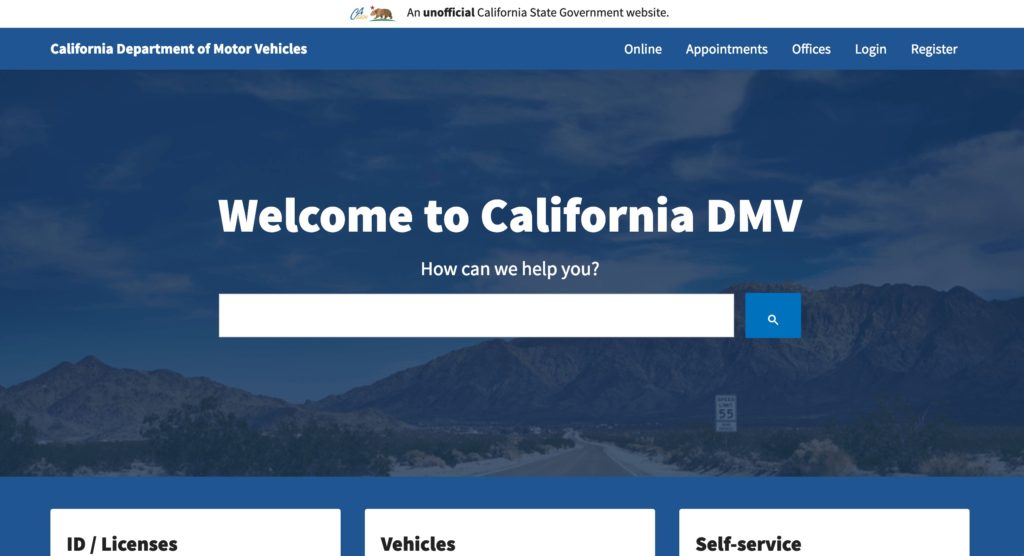 California Government Websites
Other government websites are also good resources for first-time drivers as they supplement the DMV handbook in so many ways. For example, you can check the current statistics on teen driving and distracted driving fatalities from the California police department website. You can share these statistics with your teen not to intimidate him but to emphasize the importance of road safety and the responsibility of having a license.
There are also plenty of online videos available in government websites that you can orient your teen with. Some show infomercials about getting pulled over and what to do when apprehended for drinking. Videos about how seatbelts can save lives and how to specifically buckle up children passengers are great materials for first-time drivers. There are also videos that show how drivers can endanger their lives and of their passengers when they take their eyes off the road to send an SMS. Some of the more popular materials from government websites discuss the concepts of keeping a safe distance from other vehicles, attitude on the road, and proper car maintenance.
There are plenty of materials that you can study together with your teen driver as you prepare him to drive. Patiently discuss these details with him and encourage him to check these collections from government websites as they are verified resources.
California Car Laws Website
Websites such as the CaliforniaCarLaws is also a good source for new drivers as it has information on car-related laws of California. Although it is not an official government website, they summarize all the rules and regulations that you should know in layman's term. This is perfect for teens as the laws are explained simply for quick and easy reference. It can also be helpful for parents as it is good to brush up on the existing laws every once in a while, in order to refresh your memory.
The website has details on laws that you may not even think exists but is important. For example, it identifies the height that is allowed when you want to modify your bumper height. They also explain the law that requires you to move over or step aside when there are emergency response vehicles flashing emergency lights with you on the road. There are also laws on the use of headlights and hazard lights that are detailed in this website.
There are also California novice driver laws in place that parents should also be aware of. The website also gives a summary of laws concerning distracted driving. Those under the age of 18, for example, cannot use their mobile phones anytime anywhere, even with a hands-free system.