Once you hit the age of 15 or 16, the search for a good driving school begins. You are young, inspired, motivated, and ready to meet the challenges of the road. This is a great time to grab the chance to get proper driving instruction. Not all driving school are created equal. In fact, it is not about just choosing any school in your area. There are things to consider. The number one your checklist list is the experience that will be offered by the driving school of your choice. AP Driving School found in California offers the best behind the wheel training experience for both adults and teens who want to learn how to drive professionally. Here are the best practices of behind the wheel training.
Preparation to get a driver's license
What is the best course of action for teenagers who are keen on being prepared when they get a driving license? AP driving school can be your best ally in this quest. Good quality training is available in California if you pick the best driving school in the business.
There are many lessons to learn and skills to develop before you can drive a car legally and safely. Don't fret too much about that. You'd be surprised at what kind of instruction is available for you out there. Usually, teen sessions are available for youngsters aged 17 and younger. AP Driving school is better compared to others because they customize the program for each of their clients. There are packages available for whatever kind of driver you are – beginner, intermediate and advanced. Each of the driving is affordable and complete with features like free online ed course.
Enroll in a competent driving school -AP Driving
Perhaps you have been waiting eagerly for the day to come—the day when you can drive a car all by yourself. Fortunately, the people who can help you make that wish possible is just around. AP Driving School is the choice of parents who want their child to succeed in driving. There is a driving instructor available in your area. Remember that a good driving school should have a number of available courses specifically for teens. This is, in fact, the expertise of AP Driving School.
It is important to recognize the necessity of undergoing instruction at an accredited school like AP Driving. A reputable company offering instruction that improves road safety is the one you need. The school is reliable in all aspects and certified by the DMV.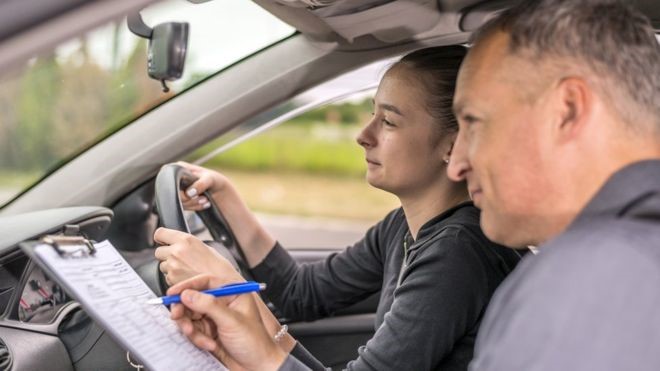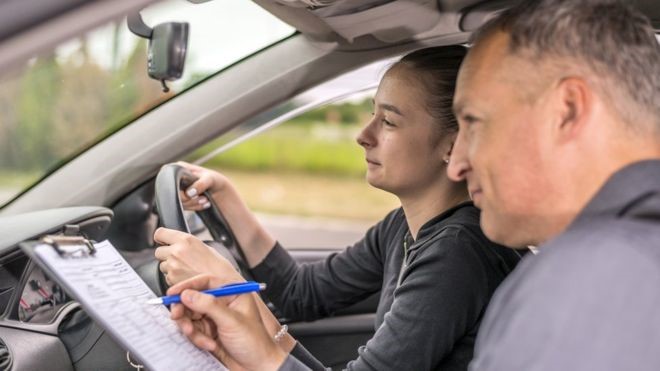 Updated and relevant instruction
Comprehensive lessons given by competent teachers should give you all that you need to find your way around safely. Driving instructors provide relevant and updated instruction that you can use in real life. Techniques on weaving through traffic are part of the curriculum, of course. To remain relevant, good driving instructors undergo periodic training themselves and get a certification as required.
Instructors with plenty of experience will be able to explain and demonstrate how to maneuver safely along freeways and narrow alleys alike. Aside from foundation skills, instructors help young students learn specific behaviors. Good instruction includes nurturing of the right attitudes and qualities of responsible drivers. Late-model training cars are featured in the courses to ensure that young drivers will be ready for the real world.
AP Driving School has the best professional instructors in the area. They are all patient and willing to take the extra mile for the student to learn and become the best driver.

Behind-the-Wheel driving lessons
Packages for teens are often sweetened with the inclusion of behind-the-wheel classes. Watch out for offers of 10 hours or more of behind-the-wheel training, which comes with DMV accompaniment. That would definitely come in handy. AP Driving as mentioned earlier offers every driving packages with free online ed classes.
In Behind-the-Wheel classes the lessons given by competent drivers are based on learning objectives. A typical course would consist of several sessions covering the city, rural, and even interstate driving. AP Driving offers Freeway instructors so that the driver can have a feel of freeway driving. AP Driving offer picks up from your home or school so that lessons could start without delay. The school accommodates flexible hours for the lessons. You can select the perfect time to take behind the wheel training.
The biggest advantage of a behind-the-wheel lesson with AP Driving is the 1:1 teacher-student ratio. The teacher's attention is focused on you. A patient instructor behind the wheel is the ideal teacher for a teenager taking driving lessons for the first time. Experienced teachers can soothe the nerves of a slightly tense first-timer.
The requirement for completion specifies the number of minutes of observation as well as driving behind the wheel. In two months' time, and with consistent attendance, a good student can expect to finish the course with flying colors. Extensive coverage of topics would give any new driver the confidence to take the streets on by themselves.
Choosing a driving school like AP Driving
There is no time to delay. You can get your license if you prepare by completing formal instruction. Do you want to experience behind-the-wheel instruction? It's time to start browsing for a driving school, and it wouldn't hurt if the school has won a few awards. Look for recognition from government institutions and consumer groups. Aside from having a good reputation, students of a good driving school could benefit from licensing assistance.